All photography provided by ubuntugraphy
black british bloggers is a network that provides community and opportunity for uk based black bloggers, youtubers and podcasters.
Getting involved in the group is incredibly easy and there is no joining fee. You can decide how immersed you want to be and engage in ways that work best for you.
find your community online
Connect with the group on Facebook, Twitter, Instagram and Pinterest. Join us for weekly discussion threads on Facebook, pre-event Twitter chats and get featured on our Instagram page plus much more.
These platforms are a great way to promote your content, discover other Black British content creators and form relationships with your peers.
learn how to grow your platform
Subscribe to our newsletter for weekly posts on how you can take your platform to the next level. We cover everything from the best social media practise to monetising your corner of the internet.
We welcome content from the community so if you have any advice you would like to share, get in touch!
work with brands
We share opportunities to collaborate with businesses that are Black owned and/or serve the Black British community. Find assignments in our weekly newsletter.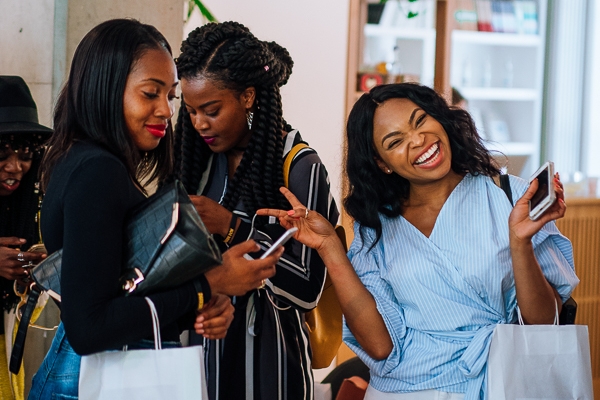 connect with the community offline
Our events provide a space for Black British content creators to come together, work together and grow together. We host intimate learning centred Blogger Clinics as well as our annual #BBBSOCIAL which brings together content creators and businesses that serve the Black community.
Visit our events page to find out about previous events as well as our calendar of upcoming events.